Brexit and Spanish Bureaucracy, is it all smooth sailing?
There are over 350,000 UK nationals registered in Spain and Brexit will definitely bring them at least one thing; a pile of paperwork. Due to the current uncertainty around Brexit, especially with the upcoming general election on 12th of December, it is recommended that Brits be prepared for any outcome. Two of the most important things to do are register as a resident and register for healthcare. Of course, this comes with a lot of documentation that will need to be translated by a Certified Translator if not written in Spanish. Spanish bureaucracy can be a huge headache for expats so be prepared to have to visit and talk to many different government organisations. However there are things you can do to ensure the process is as stress free as possible.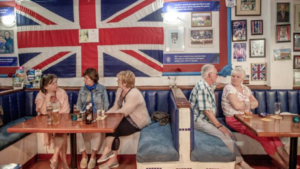 Firstly, make sure you have all of the documents you need for the various bureaucratic procedures. You will always need a certified Translation of some sort of identification document, normally your passport. You may also need a Sworn Translation of a criminal record certificate and a medical certificate. Getting the Certified Translations you need ahead of applying for residency or healthcare etc. will significantly reduce any problems that you may encounter.
To register as a resident in Spain, you will need to make an appointment with the Extranjeria or the police. At this moment in time, it's very difficult to get an appointment as a huge wave Brits are all scrambling to register before the current Brexit deadline, the 31st of January 2020 The Spanish government has said that they are putting in extra measures to try and reduce the waiting time so be sure to keep checking the online appointment system. Understandably this can be frustrating but once you have Certified Translations of your documents, you're already one step ahead.
If you are unable to get an appointment before the current Brexit deadline, make sure you have proof that you were living in Spain before Brexit in the form of a padrón registration or rental contract. Remember that if either of these documents are written in a language other than Spanish, you will need a Certified Translation. You can request a padrón certificate from your town hall which will need to be signed. It is also advised that you register any property you have bought in Spain with the Property Registry, which can help you prove your residence. Both of these processes normally require a translation of documents written in a language that isn't Spanish by a Sworn Translator.
The main problem with Brexit and Spanish bureaucracy is that to get certain documents you have to contact many different government organisations who all require different documentation to process your request.  There's also a lot of confusing information out there online but using the UK government web page or talking to the British embassy in Madrid will help you. It is important to remember that any document you use during any of these procedures that is not written in Spanish MUST be translated by a Certified Translator. This is something that some Brits may not be familiar with as Certified Translation doesn't exist in the UK but it is something that is required here in Spain. When you're getting your documents organised to formalise your residency in Spain, CBLingua is always here to help and support our British clients through these long processes. Send us an email with a copy of the documents you need translating or submit a request through this link https://cblingua.com//presupuesto/ and we'll get back to you with a quote!
Be sure to take a look at our website to see the full range of translation services we offer! https://cblingua.com//