Academic Translation
When going abroad to study, it is required that work or training that has been carried out is officially accredited. This is achieved through academic translation. Equally, if full studies are completed abroad (universities, approved centres, institutes), such studies must be officially accredited through degree approval or their validation for which an sworn translation is necessary.
What is an Academic Record?
An Academic Record is a complete document that shows all sibject, matters, class programmes and evaluations obtained through completed studies.
When is an Official translation of a certificate of grades required?
An official translation of your record is required if it has been produced in Spanish and you plan to continue your studies in a foreign school where a foreign language is spoken. Equally, if you have completed a year i a college, institute or university abroad, sworn translation of the certificate of grades and degrees is essential to be able to continue the studies in Spain.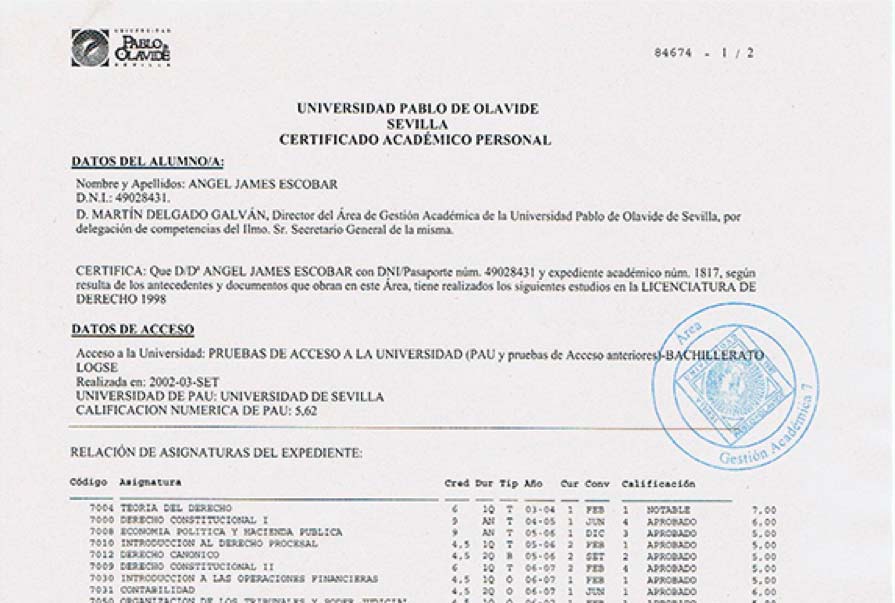 ¿Cómo homologar un título extranjero?
In order to approve a foreign degree, it is necessary to have a sworn translation of an academic certificate that includes the duration of the subject passed.
Frequently translated documents:
What is a sworn translator?
A sworn translator is a translator enabled by the Ministry of Foreign Affairs (MAE) to undertake translations of official documents, which includes translations of degrees. These translations are seen to have official character by the authorities and are certified with the seal and signature of the sworn translator.
"Before requesting a translation, always ensure that it will be carried out by a Sworn Translator named by the Ministry of Foreign Affairs, to guarantee the complete legal validity of your degree translation."