My six-month internship here at CBLingua in Seville will soon be at an end. I thought I'd reflect on the experience. Hopefully this will help any students who are thinking of doing a translation internship, maybe even at CBLingua!
What is an internship at CBLingua like?
When I first arrived at the office I didn't really know what to expect. I had studied translation at university so I knew a lot about theory; I was just waiting for the opportunity to put it all into practice. At university I had been translating all types of things, but here at CBLingua I translate legal documents. As it turned out, what I had studied was of little help here!
Day to day, my job involves mostly hands-on translation, but also the preparation of the physical translations that clients take home. This consists of a lot of printing, scanning, stamping, stapling and writing envelopes. One day I even went to a recording studio to put my voice to a translation I had done.
What am I translating?
During the internship I've translated hundreds of documents. They are all revised and proof-read, which is a great safety net for me to express myself. Nevertheless, it's always a great feeling when my translation is sent off with no changes made. I've translated everything from Criminal Record certificates to military booklets to almost the entirety of our website. However easily the most common is academic documentation, namely degree certificates and academic transcripts. I've lost count of the number of different academic institutions and subject areas I've translated, and I now know the layout of a Spanish degree certificate like the back of my hand. It's not just Spain either – I've also translated documents from almost every Spanish-speaking country in Latin America.
Translation best friends
Thankfully, a few useful helpers make my job a lot easier. Legal documents can be extremely wordy and unnecessarily flowery, so three websites form the basis of my research. WordReference has been my best friend when it comes to language learning for a good number of years, and it's always the first port of call for a word I don't recognise. For longer phrases, I use Linguee, a huge catalogue useful for phrases that appear as part of longer documents. The final and most useful is Proz, an invaluable translation resource and an exhaustive glossary of technical and specialised terminology.
Since a lot of the documents I translate have a similar format, I use templates called plantillas. These save me a lot of time especially with formatting, and there are special ways of representing the different seals and stamps that appear on legal documents. Whenever I see a document I haven't seen before, I pray there's a plantilla I can use!
Before my internship started I had no idea what an apostille or a notary association was, but these are now things I deal with on a weekly basis. The nature of the documents means that I've learned a lot of legal terminology, in English just as much as in Spanish. I never thought I'd need to know how to say in witness whereof and for all pertinent purposes in Spanish, but it comes up in almost every document I translate now.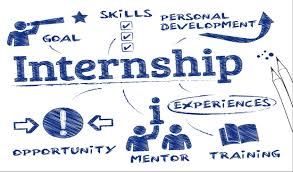 Some thanks and acknowledgements
This experience has been truly memorable and I feel extremely blessed to have been a part of the company. I want to say a huge thank you to everyone for making me feel so welcome. In particular: to Aoife and Manu with whom I had the pleasure of sharing an office every day and to Gisella, without whom none of this would have been possible. Gracias por creer en mí desde el principio. Working under the wing of professional translators has been a valuable learning experience and I hope to work with you all in some way in the future as I begin my foray into translation in the real world. ¡Mil gracias a todos!
If anyone has any further questions about what my internship was like or what a Year Abroad in Seville is like, please feel free to ask me!